Are you a Fire Ninja? I am! Check out this video on how to beat Sensei in Card-Jitsu Fire and what you receive when you beat him.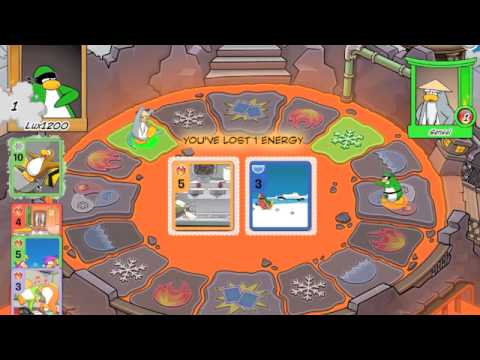 Here are some methods of beating Sensei:
How To Beat Sensei
If Snow is an option and you have a Snow Card higher then 7 select it
Try and pick a regular Card-Jitsu match and pick a 10+ Fire (if you have one), a 6+ Water and a low or high Snow Card
He usually picks low Snow Cards and high Fire Cards
Once you beat him you will receive your Fire Gem for your Amulet and the title of Fire Ninja!
You will need to win 100+ battles to get the full Fire Suit then defeat Sensei.
Here are the items you will need to get before you can battle Sensei.
If you still need help playing check my Card-Jitsu Fire – Earn Your Fire Suit post below this one or you can email me at lux1200@me.com with any questions!
Dont forgot there will be 2 other Water/Ice Rooms coming too!
~L~u~x~